The story of an 8-year-old Nigerian Chess star, Tantitoluwa Adewunmi will be adapted into a film by Paramount Pictures.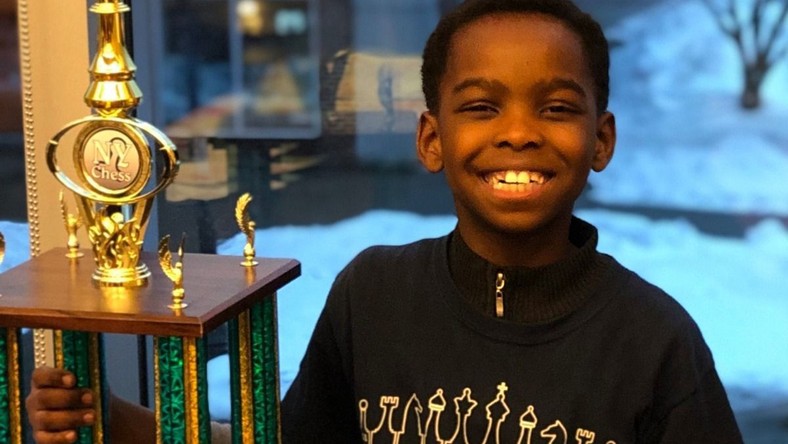 Paramount Pictures would be adapting the intriguing story of an 8-year-old Nigerian Chess star, Tanitoluwa Adewunmi.
In a recent report by Deadline, Paramount acquired the untitled film project, which is built around the
Tantitoluwa Adewumi
and his family.
The 8-year-old Tani became a center of attraction after winning the 2019 New York chess championship while living in a homeless center on religious asylum.
The 8-year-old, who was only introduced to the game at the age of 6 caught the attention of Paramount pictures after the commissioning of three books on his family by HarperCollins imprint W Publishing.
Paramount's adaptation will be culled from the three books Deadline reports. The books will be published in spring 2020.
Popular TV host, Trevor Noah will join a list of producers for the film through his Day Zero Productions. Other producers will include
Haroon Saleem
, State Street Pictures'
George Tillman Jr.
and
Bob Teitel
, and Mainstay Entertainment's
Norman Aladjem
.
The Plot
According to Deadline, the plot will tell the story of a Nigerian family that escaped terrorism, sought and received asylum in America and — against all odds — found a welcoming new home in New York. It's a story of love, peace, community and faith, and the lengths parents will go to bring their family to safety and provide them a better life. Tani's accomplishment went viral and the family's story became an inspiration to many.