Mowalola Ogunlesi has worked with some of the biggest names in music and fashion.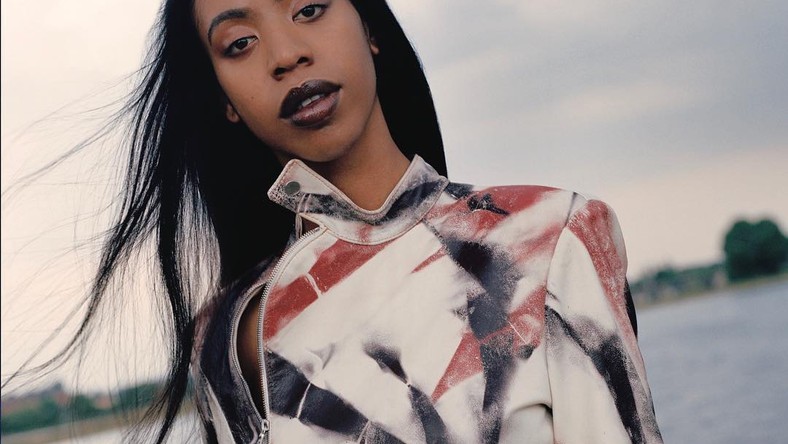 Lagos-born designer Mowalola Ogunlesi has been tapped by Kanye West as the Design Director for the music legend's new Yeezy collaborative venture with clothing retail giant Gap.
West unveiled his latest venture-a 10-year deal-on
Twitter
where he also announced Ogunlesi as the Design Director. The 25-year-old designer also took to Instagram to share the news.
Ogunlesi was born into fashion. Both of her parents are fashion designers, as was her Scottish grandmother, who, after marrying Ogunlesi's grandfather, moved to Nigeria in the 1960s and launched a fashion label that used textiles produced locally.
Although she was raised in England, she stays closely connected to Nigerian culture which continues to inspire most of her designs.
She first snagged attention with her graduate collection from the prestigious Central Saint Martins College of Art and Design in 2017.
It was Lagos that inspired her debut collection Psychedelic which offered up menswear in a rare style.
"Whenever I'm there (in Lagos), I always make sure I'm looking outside and watching the history," she told W Magazine.
In that interview, she explained that she drew inspiration from Okada and Danfo drivers who are very enthusiastic about cars. 'Petrol heads' she called them and the inspiration she drew from them can be seen with the car-logo chain necklaces and earrings with giant headlights in Psychedelic.
Always inspired by Nigeria, part of her Psychedelic collection was also an erotic ode to Nigerian rock music of the 70s and 80s-low-sung tight leather trousers that were hand-painted with jackets that were cut high with openings to show enough nipple and greased torso.
Her buzz in the fashion world led her to style for the likes of
Drake
,
Solange
and she also worked as a fashion stylist during the launch of the popular Super Eagles' jerseys for the
2018 FIFA World Cup
.
Another milestone for her was when she was commissioned by
Vogue
along five other young designers to dress
Barbie
in honour of the iconic doll in August 2019.
Her works drew many fans including West who she would go on to work with.
Her work caught the eye again with a white halterneck gown she designed for
Naomi Campbell
for her
Fashion For Relief
gala during the
London Fashion Week
spring/summer 200. The all-white gown that featured a hole meant to look like a gunshot wound and included a smattering of red that was made to look like blood caused a media storm. That was from her collection 'Coming for Blood' inspired by the horrific feeling of falling in love.
Working with West for his Yeezy/Gap collaboration continues the meteoric rise of the 25-year-old Ogunlesi.