The music star says he was seriously ill for three weeks.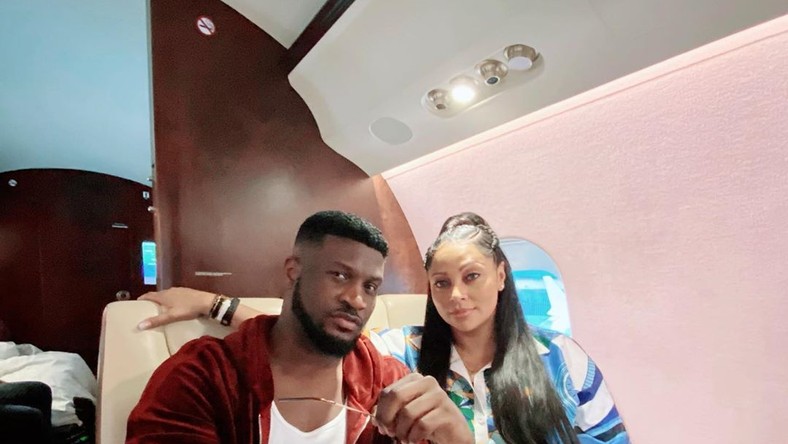 Peter Okoye has come out to share the harrowing experience he went through after himself, his wife Lola and their daughter Aliona, tested positive for the novel Coronavirus.
The music star made the revelation via his Instagram page on Saturday, June 27, 2020.
In a four minutes video, Okoye narrated the hell his family went through for three weeks because of the dreaded coronavirus.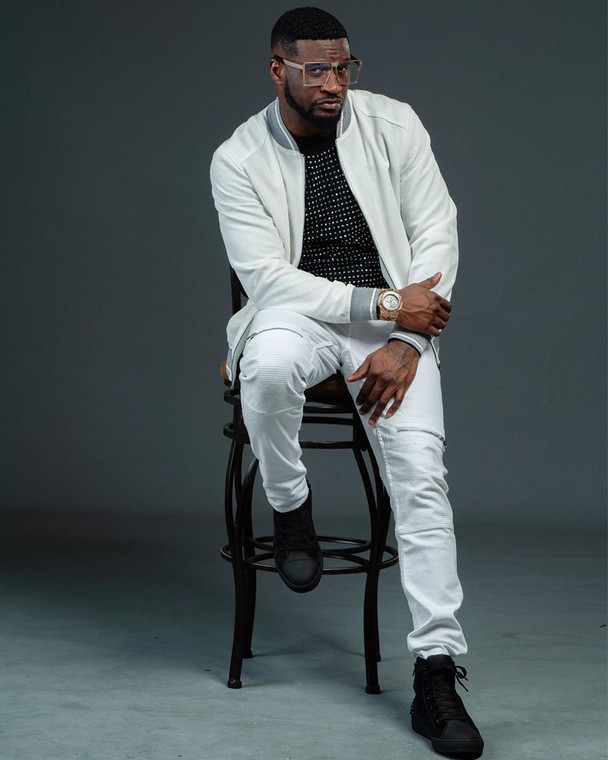 Peter Okoye [Instagram/PeterPsquare]
"Hey, guys how are you all doing? Just want to let you guys know that for the past three weeks I have been sick. I have been ill and most people didn't even know what was wrong with me. I kept it to myself for three weeks. Its been three weeks of hell for me and my family. I had Covid-19 for about 3 weeks," he said.
"For those who noticed I was in my room during my draw instead of my usual location. I was self-isolated, I was imprisoned in my own house and it was just me, I was sick and I tested positive."
"The reason why I decided to come out to say it is because I want to encourage a lot of people concerning this whole social distancing and getting used to sanitising your hand, disinfecting your environment, and wearing your face mask."
"Its been hell for this family and this house, it wasn't just me but two of my domestic staff. Then after a week, my daughter caught the virus as well but it was sad that when she caught it, the doctor insisted that she has to be self-isolated in her own room. But my wife did something very courageous."
"She picked our daughter from her room, held her and took her to the master bedroom and she called me and she started crying. I asked her what happened and she said I cannot live this girl alone. I would rather be infected and be with her."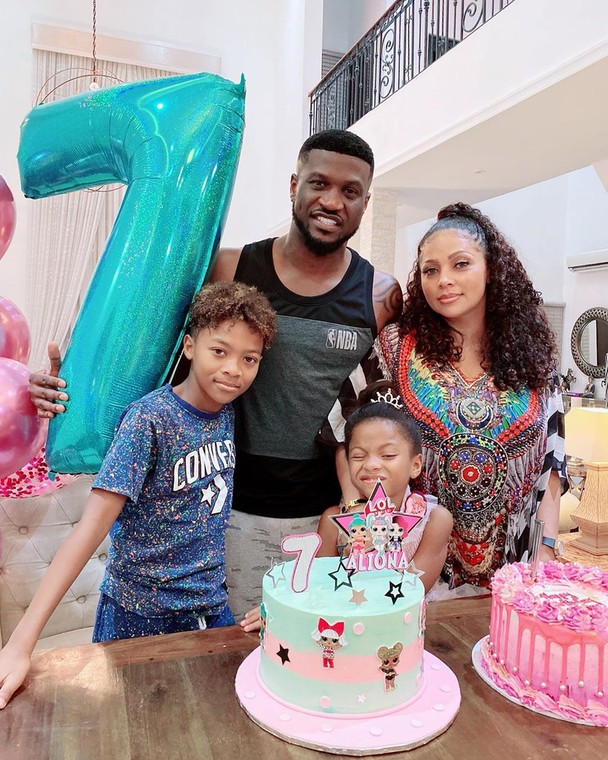 Okoye and Lola Omotayo with their two children, Cameron and Aliona. [Instagram/PeterPsquare]
"Five or six days later, my daughter was pronounced negative. When she was pronounced negative, we knew it wasn't going to end there. The next day, Lola became positive. It has been hell but we had a bad experience."
Okoye joins the list of high profile Nigerians who have been infected by the virus.
At the time of publishing this article, Nigeria has 23,298 confirmed cases of coronavirus.
However, 8,253 patients have been discharged while 554 people have died as a result of the pandemic.